Cedrello Citron | Candle
220g
Cedrello Citron candle transports you to a place of luminous endless sunshine. It's captivating, light and drifts so free you want to go along. Bright citrus, white florals, gentle woods. It takes you there, until you go again.
In stock
Notes
Top- Lemon, Mandarin red, Orange sweet, Myrtle
Middle- Jasmine absolute, Orange flower, Mimosa, Neroli
Base- Amber, Black pepper, Labdanum, Cypress
Each Auli product is formulated using natural ingredients sustainably sourced from around the world such as cooperatives. Our products are completely free from paraffin, phthalates, parabens, synthetic colour.
Origin
They return every year in search of endless, lazy summers. There's nowhere like it, sunshine-filled lemon groves set out in fragrant rows, stretching for miles beyond parades of bright granita stalls along the village streets.
They spend days exploring, following the aroma of fresh cypress, mimosa and citrus up into the hillside with the sun warming their backs. The majestic Jasmine quiver with the breeze in the night tells them gently, to be there forever, in that night until they return again.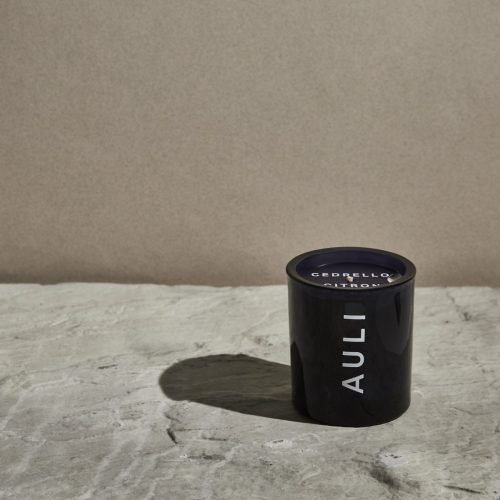 View collection