A sustainable & mindful new year
We believe it is important for consumers to learn about and research the brands that they are shopping from to ensure they are making responsible choices. Read on for our tips for having a sustainable 2021.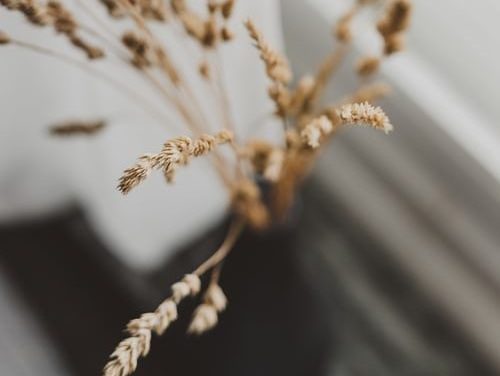 In the wake of the pandemic, many people have started cultivating a slower and more sustainable approach to living. We all have had a bit more time to be reflective; many of us are being more conscious of our shopping choices and are committing ourselves to changing our behaviour to lead a more sustainable lifestyle. We believe it is important for consumers to learn about and research the brands that they are shopping from to ensure they are making responsible choices.
When you shop from Auli London you can rest assured knowing that in addition to our candles, diffusers and room sprays being full of natural essential oils that are good for both body and mind, all of our ingredients are sustainably derived. Reducing our impact on the environment has always been a huge focus for Auli London and we are fully committed towards making our products and supply chain as eco-friendly as possible. One of the ways we do this is through ensuring that the plant waxes in our products are responsibly sourced. Plant waxes have serious negative impacts on the environment; the harvesting of these waxes result in the destruction of rainforests. Our rapeseed oil is harvested in Europe and most of the coconut in our waxes come from small-hold farmers in the Philippines or Indonesia. Their farms are closely monitored and there is no forest removal in order to plant new coconut trees.
We're driven to be more conscious of our impact on the planet, innovate and create positive change for a brighter future. We are continuously looking to join initiatives that encourage us to do and act better which is why we recently joined an initiative with Stories Behind Things (@storiesbehindthings), a storytelling platform for sustainability.
If you're shopping from Auli, we recommend you try our newly launched Skydance fragrance. It is scented with the notes of pine sap, Siberian fir, iris and cedarwood, and is perfect for the winters, creating an atmosphere of warmth and delight. Once the beautifully scented Auli candles and diffusers have been enjoyed, we suggest doubling them up as a vase or an elegant plant pot.⁠ The packaging will still look wonderful and it allows one to shift from the cycle of take, make and dispose way of consumption to a more circular and considerate way of living.⁠
⁠
To encourage our community to shop mindfully in 2021 we have put together some tips
~ Plants make wonderful gifts, especially during the winter when we are all nostalgic for warmer summer days. Whether you are gifting seedlings or bigger house plants, they are a lovely way to shop eco-consciously and give a meaningful present.
~ Get creative in the kitchen and bake your loved ones some homemade baked goodies. It's fun, delicious and the perfect way to show someone you care. We recommend this simple and delicious 3-ingredient chocolate fudge recipe by Life Love and Sugar. It is sure to delight anyone you give it to. To make your gift extra sustainable, wrap the fudge in beeswax food wrap- they're washable so you can use them again and again. We love the beeswrap by Wild & Stone.
~ Another easy and sustainable gift to give others and yourself are books. Give the book-lover in your life something special with gorgeously illustrated stories, clothbound classics or photography collections. We recommend The Starless Sea by Erin Morgenstern.
We hope you are staying healthy and we wish you all a very happy, peaceful, and mindful new year xx.